A suitable baby bed can makes good sleep for parents and baby.

For new born baby, we suggest to use baby cradle, with swinging function. It should be easy to move and with net cover. Such as this cradle: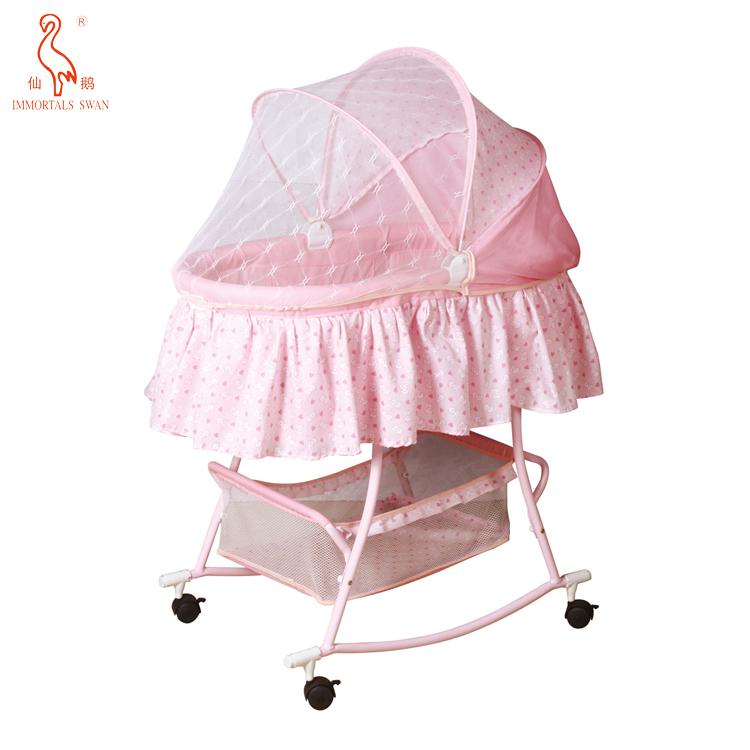 For baby more then 3 months old, start to turn over, we can choose bigger baby cot.
This baby cot should be stable and safety enough. Wooden cot or metal cot both are ok.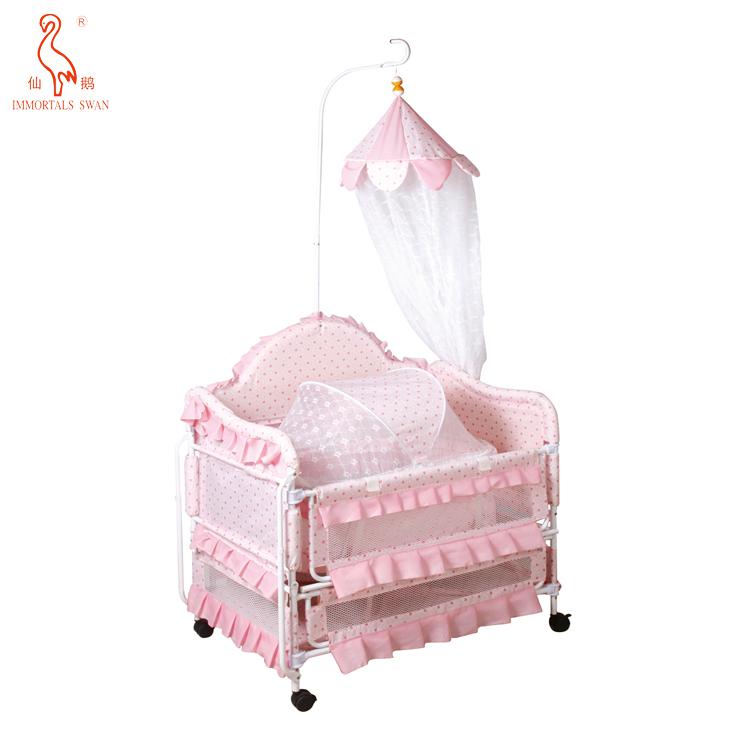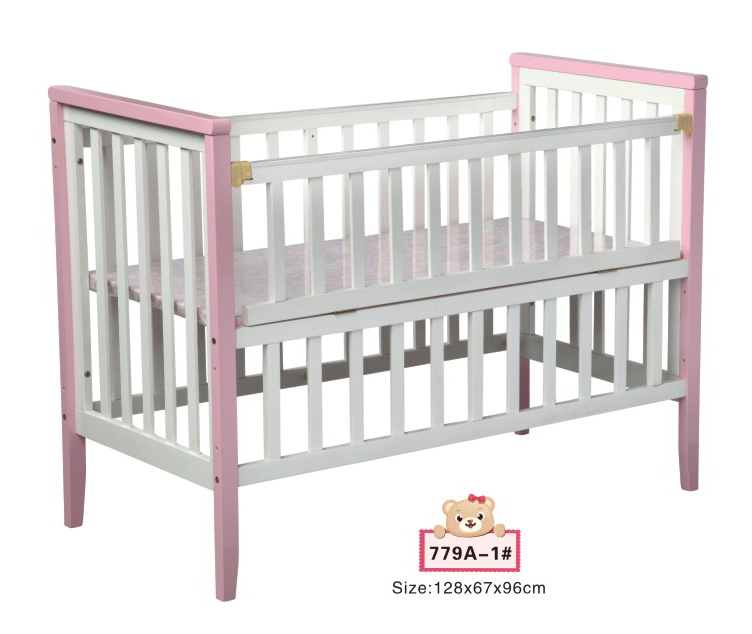 When the baby start to learn to stand up, please make sure that sleeping board has been put into the lowest position. And the bed is stable enough